Artisians Towns- Mississauga
Amenities- Sprawling terraces, spacious balconies and decks, Smooth finished ceilings on main floor and all bathrooms, Magnificent natural oak staircase complete with decorative oak handrail and metal pickets
Building Type – Townhouse
Building Status – Preconstruction
Selling Status – Selling Now
Located in the centre of Mississauga, a city filled with unique neighbourhoods and districts. Also abundant in Mississauga are the seductive charms of Streestville, Port Credit's scenic waterfront, and the many sensations of the city centre. Discover the city's numerous regional attractions, including its diverse collection of enterprises, artisanal boutiques, and dining options. While being conveniently close to Streetsville's incredible amenities, Artisan Towns is surrounded by forests and the Credit River. Take a stroll along the stunning Culham Trail before driving into town for shopping, entertainment, and other needs. You will be enchanted by the picturesque beauty of the area's natural parks, walkways, and breathtaking views of the Credit River.
Reasons to Invest in Artisian Towns
In one of Mississauga's most coveted neighbourhoods, Artisan Towns is a small community of townhomes. These distinctive residences, which are surrounded by nature while still providing simple access to metropolitan amenities including commute options and lifestyle amenities, feature conscious architecture, artisan kitchens, and bathrooms with a Zen-inspired design. One of Mississauga's most coveted neighbourhoods is East Credit, which is full with beautiful parks and other natural green spaces. This little cluster of Homes will have a lovely setting in the Credit River and the winding trails.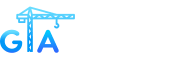 Interested
In this Property?