Uplands of Swan Lake- Richmond Hill
Amenities- Big Box stores, cafes, and shopping centres.
Building Type – Townhouse
Building Status – Preconstruction
Selling Status – Selling Now
The Uplands of Swan Lake Community is a place where you can find tranquilly! At the intersection of Leslie Street and Bethesda Road in Richmond Hill's lush north end, a small new development offers 3-Storey Freehold Townhomes & Semi-Detached Homes. Uplands of Swan Lake residents will experience the best of both worlds as they are only a short distance from Highway 404, the Gormley GO Station, shopping, and so much more that is still to be discovered.
Reasons to Invest in Uplands of Swan Lake
Residents in Richmond Hill have a variety of travel options as the city develops and traffic gets denser. An unmatched bus service is provided by York Region Transit (YRT) throughout the entire northern GTA, with straightforward connections to Vaughan, Aurora, Markham, Newmarket, and Whitchurch-Stouffville, as well as straightforward connections to the TTC line. Richmond Hill does not have a TTC station, but there are proposals to extend the main subway lines to the crossroads of Yonge and Highway 7, which is the southernmost point of the community. GO Transit is another option for commuters. Gormley GO Station and YRT bus services are both close to Uplands of Swan Lake.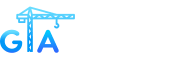 Interested
In this Property?