Harbourwalk Condos- Mississauga
Amenities- 24 Hour Concierge, Parcel Storage Room, Party Room, Fitness Studio, Outdoor Pool, Outdoor Patio with BBQs, Digital Content Studio, Co-Work Lounge, Media Lounge
Building Status – Preconstruction
Selling Status – Selling Now
The Harbourwalk Condos, also known as Lakeview Village Condos, are situated in Mississauga's downtown. The primary factor in Mississauga's expansion has been the Toronto Pearson International Airport, which is the biggest and busiest airport in Canada. Many businesses have decided to locate their corporate headquarters in Mississauga due to its close proximity to the airport and the City of Toronto. The breathtaking shoreline that forms Mississauga's borders is graced by Lake Ontario. A magnificent community is built on the foundation of the natural conservation grounds that line the Port Credit River, the enormous Erindale College campus of the University of Toronto on Mississauga Road, and the Hershey Centre, home to major sporting and entertainment events.
Reasons to Invest in Harbourwalk Condos
Residents of Harbourwalk Condos at Lakeview Village, which is situated on 177 acres of prime waterfront land, will be only a few steps from Lake Ontario's picturesque shores and the longest boardwalk and pier on the Canadian Great Lakes, which has recently undergone extensive renovations. A total of 45 acres of on-site natural green spaces, parks, playgrounds, and outdoor amenity space will be available in this brand-new mixed-use development, all of which will be connected to by pedestrian-friendly promenades and bicycle-friendly lanes that wind through the neighbourhood. There are 450 acres of local natural parklands to explore as well as the 64 acre Jim Tovey Lakeview Conservation Area that is close by. Additionally, there will be plenty of room to enjoy beaches and aquatic activities.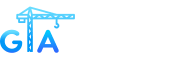 Interested
In this Property?